Mold Investigations Consulting Services
Who we are:
Our firm provides investigative and consulting services for environmental issues affecting residential and commercial buildings, public facilities (schools, military installations, hospitals) and the comfort, health and well being of the building occupants. Our local staff of industrial hygienists, analytical chemists, and environmental professionals have been providing environmental consulting and remediation services in the Pacific Northwest since 1998.
What we do:
Mold Investigations, LLC specializes in mold inspections, testing, remediation oversight, indoor air quality, construction defects, and water intrusion.  In addition to mold and indoor air quality, our firm manages a wide range of environmental issues including  hazardous materials, asbestos, lead, PCBs, and underground storage tanks.
Where we are:
Our offices located in Vancouver, Portland, and Sunriver offer the flexibility and time sensitive response required when the health and safety of individuals is involved.
Mold Investigations can quickly and definitively determine whether there is a mold problem, offer timely and cost effective solutions, and conduct corrective actions to solve the issue.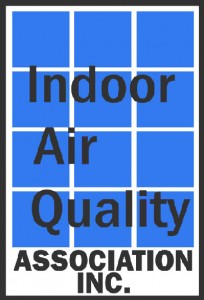 IAQA Members
The Indoor Air Quality Association (IAQA) offers the premiere IAQ educational courses in the industry. When hiring a professional consultant or contractor, it is important to hire a company with qualified and certified staff that will follow industry standards and guidelines to ensure a job done right.