About Us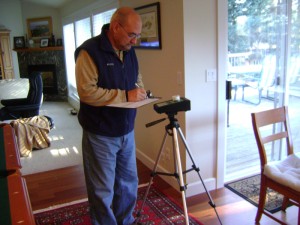 Mold Investigations has been providing environmental consulting and remediation services in the Pacific Northwest since 1998.  We are a small local firm staffed with industrial hygienists, analytical chemists, and environmental professionals with over 50 years of combined experience. We have offices in Vancouver, Portland, and Sunriver and offer the flexibility and time sensitive response required in today's dynamic marketplace. Mold Investigations can quickly determine whether there is a mold problem, identify potential causes, offer timely and cost effective solutions, and conduct corrective actions to solve the issue.
In addition to mold and indoor air quality, our firm manages a wide range of environmental issues including hazardous materials, asbestos, lead, PCBs, underground storage tanks, etc.
Our professionals include:
Thomas Nadermann, Principal (M.S. Chemistry, Idaho; M.B.A. Washington State) has over 16 years of chemical lab testing and environmental sampling and consulting experience.
Our principals are members in many professional associations, including the American Industrial Hygiene Association (AIHA), Indoor Air Quality Association (IAQA) and the American Chemical Society (ACS). Participation in these professional societies enables us to keep apprised of the latest technology and methodologies available in the field of mold isolation, enumeration, and identification. Our dedication to obtaining the most up-to-date information regarding mold testing ensures that you will receive data that is accurate, relevant, and meaningful.
If you would like more information on our services, please contact us at:
Vancouver Office: (360) 576-6331
Portland Office: (503) 384-8682
Sunriver Office:  (541) 593-0155
Email: info@mold-investigations.com
Thomas Nadermann
Cell: (360) 936-2891
Email: thomas@mold-investigations.com